Featured
Know best consultant for Canadian PR?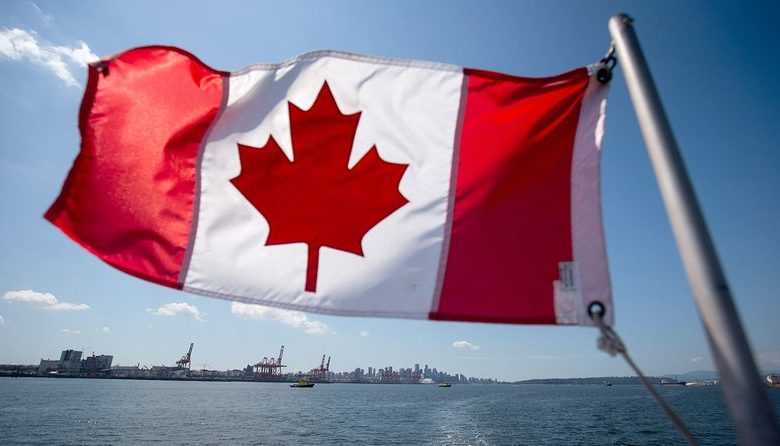 Known as the 'paradise for immigrants', Canada is home to people from different nationalities and cultures. Its easy immigration policy, welcoming people, peaceful lifestyle, and top-notch health facilities makes it an ideal canadian country for people who wants to come and settle down here.
Canada is a land of numerous opportunities – both in terms of education and employment. This is one of the major reasons thousands of people seek permanent residency in Canada every year.
What is Permanent Residency? 
Permanent residency, often called PR, is a status given to an individual by immigrating to Canada. But that individual is not a citizen of Canada. Permanent residents get various benefits as compared to those on a temporary visa. Some of these include the freedom to get involved in political activities, applying for high-level jobs, and so on. Plus, if your child is born in Canada, they will automatically be considered Canadian citizens. This will save you from the hassle of going through an immigration acceptance process.
No matter how tempting it may look, acquiring permanent residency isn't a simple task. You have to go through many steps and formalities, gather many documents, and much more. This is where you need to find the best Canada PR consultant in India.
Don't know what to look for in a reliable Canadian PR immigration consultant? This article is all about that.
Let's find out!
1. Check the knowledge and expertise 
First of all, you need to verify the knowledge and expertise of the PR immigration consultant. Getting a permanent residency in Canada involves a lot of complex legal procedures. And not all agents are well-versed in immigration laws and regulations. So, if you don't want to get your application rejected, it's highly advisable to look for an experienced and knowledgeable consultant who can help you during the whole process.
2.  Is your consultant real or fake? 
As many people are flocking to Canada for better opportunities, various Canada PR immigration agencies have set up in every nook and corner of the country – each claiming themselves to be the best. This is why there's a need to filter the fake ones out and go for only those who show you all the right signs.
You need to look for factors while searching for a PR consultant in India, such as:
Make sure the company has positive online reviews. Sites like Justdial can provide you with some reliable reviews about a particular firm. Also, look for client testimonials and case studies on the agency's website.
A reliable immigration firm never guarantees anything – whether it's a job, admission to a good college, or anything unrealistic. This is because the visa isn't approved by the PR consultant but rather by the concerned government officials of the country you're applying for. So, if a company boasts of providing you with a guaranteed job in Canada – it's a major red flag. Just run from there and continue with your quest of finding the best PR consultant in India.
Always read the terms and conditions of the immigration consultant carefully before committing anything.
Last but not least, avoid companies that have strange email addresses or ask for your credit card details.
3.  Visit the office 
If you want to know more about the immigration agency, its services, offers, and the team of professionals, there's nothing great other than visiting the office of the shortlisted consultants. Obviously, you can know a lot of these things via a consultation call or email. But, when you visit the office, you can:
Ask of the size of the company
Know the number of departments it has
Get your profile assessed by the team
Learn about all the services it offers in detail
Ask for additional services or discount, and so on.
4.  Be transparent and tell your expectations 
Ask how much experience the agency has in the immigration industry and check their past cases. Talk about your expectations – like what kind of job you are looking for, how much funds you have, in which city you want to settle in, and so on. The right Canada PR consultant will help you by genuinely answering all your questions and clearing your doubts instead of making fake promises.
5.  Some more factors
Here are a few more factors you must consider:
Make sure the immigration consultancy firm provides you best possible services at reasonable prices.
Check the ICCRC website to check if the agency is registered under by the Canadian Government.
The right agency must prepare all visa documentation as per the current rules and regulations. This may look like a minor detail, but if not done right, it can become a major reason for your visa application rejection.
There you have it.
Finding the best canadian PR consultant in India is crucial for the successful PR approval process. So, make sure you consider all the above-mentioned factors and move towards making your dream a reality.